So, somebody on Discord messaged me in late September. He had an idea for Far Cry, about making friendly monkey AI that would help the player fight the enemies.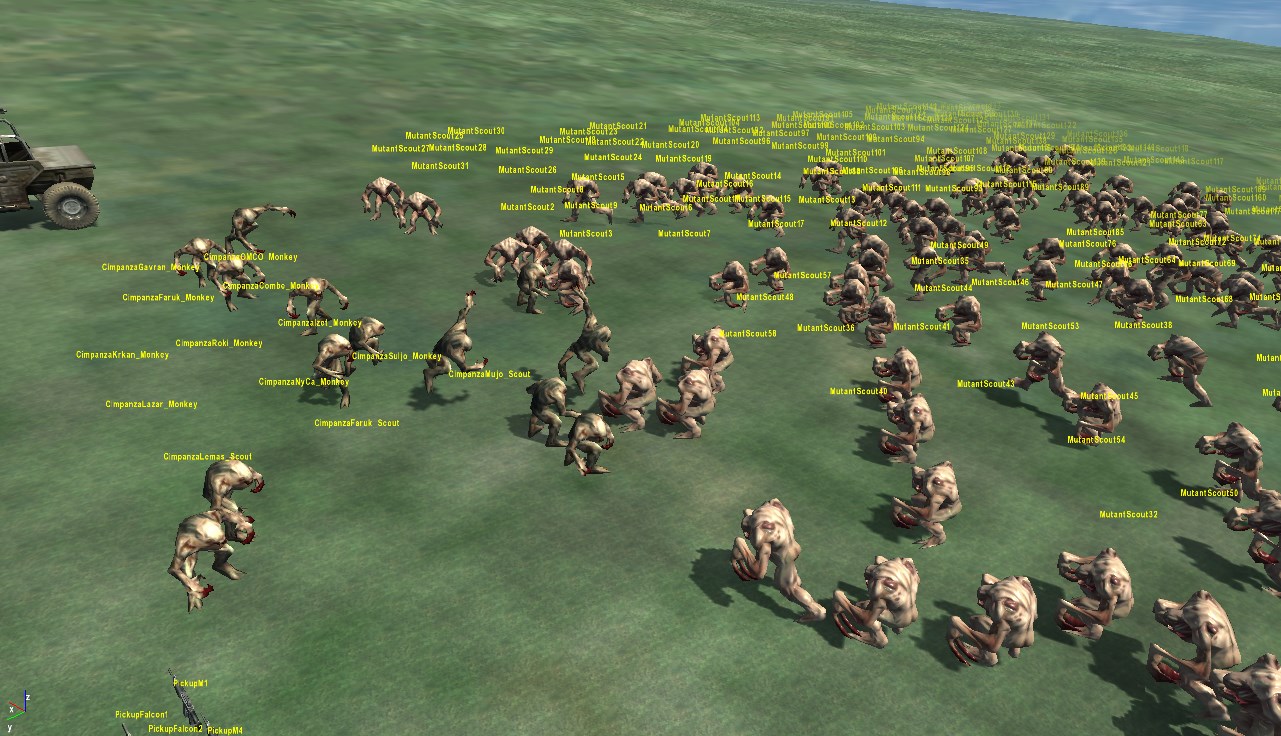 Here you can see about 10 of them fighting 100 mutant monkeys.
They will have their own custom models, because right now they are using Far Cry's default mutant model (mutant_abberation3.cgf). These guys are basically like Fiends from Quake. They jump at you (or in this case, the enemies) and will do just about anything to rip and tear you apart.
Funny thing is, hostility is defined with a parameter called Species. Player has 0, soldiers have 1, and mutants have 100. So as long as they're different, they should attack each other. But setting Species to 0 didn't do all the work. The monkeys still attacked the player upon close contact.

And then I added a check whether the player is the target or not. Just the parts with checktarget and SelectPipe. It's a bit messy, but it will work for now. In order to keep these guys alive somehow, I also made these two events that I'm yet to make use of:
Fun stuff, TBH. I wonder why I haven't returned to Far Cry earlier.